CUMBRIA CRICKET LEAGUE DIVISION 1
Fixtures;

APR.21 Penrith.res Away (Harwill Cup)-Lost
APR.28 EGREMONT.RES HOME
MAY.5 Carlisle Away
May.6 PENRITH.RES HOME (HARWILL CUP)
MAY.12 Workington.res Away
MAY.19 Whitehaven.res Away
MAY.26 Denton Holme Away
JUN.2 Appleby Away
JUN.3 BAGGROW&BLENNERHASSET HOME (HARWILL CUP)
JUN.10 Baggrow&Blennerhasset Away (Harwill Cup)
JUN.23 WORKINGTON.RES HOME
JUN.30 APPLEBY HOME
JUL.7 Keswick.res Away
JUL.8 Harwill Cup S/F
JUL.14 CLEATOR.RES HOME
JUL.21 Baggrow&Blennerhasset Away
JUL.28 CARLISLE HOME
JUL.29 Harwill Cup Final
AUG.4 Scotby Away
AUG.11 BAGGROW&BLENNERHASSET HOME
AUG.18 DENTON HOLME HOME
AUG.25 Egremont.res Away
SEP.1 Lanercost Away
SEP.8 PENRITH.RES HOME
SEP.15 BRITSH STEELS HOME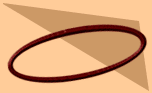 Chis is back after his injury and even though the league has no promotion or relegation every game played both teams will want to win. This team could boost many youngsters careers and provide players with a step to the 1st team. This is a strong with many players pushing hard to play in the North Lancs. League with the big boys.