CUMBRIA CRICKET LEAGUE DIVISION 2
Fixtures;

APR.22 WHITEHAVEN 3RDS HOME-RAIN
MAY.12 SEASCALE HOME
MAY.26 Gosforth.res Away
JUN.9 BAGGROW HOME
JUN.10 COCKERMOUTH.RES HOME (CUMBRIA LGE.CUP)
JUN.17 ST.BEES HOME
JUN.23 Irthing Vale Away
JUL.1 Whitehaven 3rd Away
JUL.7 IRTHING VALE HOME (N.TOM)
JUL.21 COCKERMOUTH.RES HOME (N.TOM)
JUL.22 Cumbria lge. cup S/F
JUL.29 GOSFORTH.RES HOME
AUG.4 Cockermouth.res Away
Aug.11 Gosforth Away
AUG.12 GOSFORTH HOME
AUG.19 WORKINGTON 3RD HOME
AUG.27 Workington 3rd Away (mon)
AUG.27 Cumbria lge. cup Final (mon)
SEP.1 Seascale Away
SEP.8 St.Bees Away
SEP.9 CLEATOR 3RD HOME
SEP.15 Baggrow Away
Sep.16 Cleator 3rd Away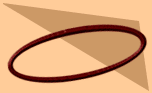 This side is always bombarded with junior interest. The balance of experience and youth has to be found then we can create a solid side. The youthful lads however push for 2nd team action as well do some of the men. However fun is always had even if the self umpiring has a bit to be desired.